Gillis Home Building Centre is Your Local Resource for Home and Commercial Cleaning Supplies in Cape Breton!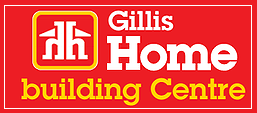 Whether you are looking for glass cleaners, brooms, or mops, Gillis Cleaning Supply Department should be able to help you!
If there is anything specific in cleaning supplies like liquids, powders, and sprays for the home that you need or for anything else in commercial cleaning products that Gillis does not have in stock, they have no problem ordering it in for you.
* Just click the

Home Hardware Cleaning Supplies link

below, grab the 7 Digit SKU#, and Call Gillis Home Building Centre in Sydney River to order it in for you (902) 539 – 0738
Some of the top cleaning supply requests that Gillis Home Building Centre get on a daily basis are as follows:
Glass Cleaners

Floor Cleaners

Polishes and Rags

Brooms

Mops

Deodorizers

Disinfectants

Paper Towels

Toilet Paper

Laundry Products

Dishwasher Detergent

Dish Soap

Hand Soaps and Sanitizers