The Home Installations Department has been a big part of the Gillis Home Building Centre business for several years now. Today it remains a vital resource for people who need help with construction and renovation projects around their home or business in the CBRM.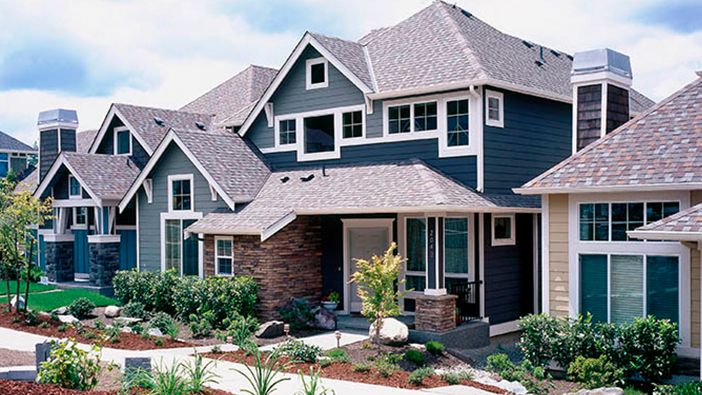 There are currently eighteen expert installers on staff who are proficient with renovations that involve kitchen and bath, siding, roofing and window replacement. They work cooperatively with clients to give them exactly what they want and to ensure the job is completed on time and on budget. With the many new styles of  home siding available on the market today, Gillis is sure to help you pick the right color and style that suits your taste and budget.
Gillis Home Building Professionals would love to work with you on your next siding project but keep in mind that all siding products are special ordered with the turnaround time being approximately one week. We only keep white in stock so any special types or colours would have to be special ordered in advance.
Various Brands of Siding Carried By Gillis Home Building Centre:
---
Vinyl Siding
If you're looking to improve the look of your home without the hassle of painting then vinyl siding is the most  affordable choice.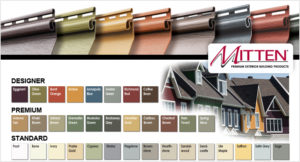 Check out the large selection of Canadian made Mitten Vinyl Siding to the left, with over 20 colours to choose from and all vinyl siding products come with a standard lifetime fade protection warranty!
Many homeowners in Cape Breton choose vinyl siding because it tends to last longer than paint or aluminum siding, it's durable, fairly inexpensive and basically easy to install and maintain.
Your home is your castle so make sure you protect it with quality vinyl siding! Vinyl siding still remains one of the most affordable siding options on the market today so when it comes to choosing the right look for your home, talk to one of the siding experts at Gillis Home Building Centre in Sydney River. There are so many grades of siding, insulation, and colours to choose from, maybe you are better off running it by the vinyl siding team at Gillis before you make a final decision.
The Vinyl siding that your order from one of Gillis siding suppliers comes in a variety of colours, grains, and thickness. It is the most practical choice for improving the look and value of your home.
Custom Siding Quote
If you need someone to come out to your property and measure up your home to give you an accurate siding quote, then the Gillis Home Siding Team would be happy to accommodate you. Just pick up the phone and call (902) 539 – 0738 to schedule a siding or home consultation today.