Gillis Home Building Centre is Your Local Flooring Dealer in Cape Breton!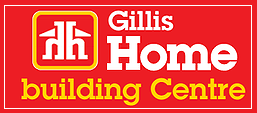 Whether you are looking for Laminate Flooring, Vinyl Flooring, or Cushion Flooring, the Gillis Flooring Department should have what you need in stock!
If there is any specific type of flooring or tiles that we do not carry, we can order it in usually within a couple of days from Home Hardware. You can also come into Gillis Home Flooring Experts at 1076 Kings Rd in Sydney River to look at the display boards for all the various flooring types.
Check out the different type of flooring and tiles from Home Hardware here and call us back with the SKU# and we'll order it in special for you no problem.

Gillis Flooring Experts in Sydney NS can order in your flooring products from a large variety of flooring dealers such as:
Coates

AFA

Many more types of flooring

For custom renovations and home builds Gillis would love to partner with you to help you complete your next flooring project. Contact the Gillis Flooring experts in Cape Breton for more information – (902) 539 – 0738
Flooring Installation
You can come into Gillis Flooring in Sydney NS and after choosing the floor that is right for your home, have the install team give you a price on flooring installation anywhere in CBRM.
There are so many varieties of laminate flooring available today that the home owner really has lots to choose from. Natural looking "laminate wood floors" are very nice looking and seem to have replaced carpeting in most new home in Cape Breton.
Gillis home flooring is a locally owned home renovation and flooring business in Cape Breton that specializes in all of flooring products and accessories. Gillis stocks laminate flooring, hardwood flooring, vinyl flooring, ceramic tiles, and carpeting to suit your flooring needs.
If you are looking for professional installation of any type of flooring product call Gillis Home Building Centre in CBRM and talk to one of the knowledgeable staff members regarding purchase and installation of your next floor.
The Gillis Home Construction and Flooring team established themselves as a community leader in new home builds, home installations, garage packages and flooring experts in Sydney, NS. They have a solid reputation based on value, quality products and expert installation in Cape Breton.
Showroom
We welcome you to drop in to our large showroom at 1100 Kings Rd in Sydney River to browse our Design Centre and view our current specials.
The Design Centre has all the latest designs for your home including bathroom and kitchen renovations. Talk to Willie LeBlanc the home design expert in CBRM to discuss your next kitchen or bathroom renovation in Cape Breton.
Stop by to see our flooring displays at Gillis Home Flooring Supplies 1076 Kings Rd, Sydney River, NS – (902) 539 – 0738