Gillis Home Building Centre, we are the top sellers of Century Railing in Atlantic Canada!
Our home construction experts in Cape Breton know that:
Aluminum railing has welded joints for more stability.
Aluminum powder coating which makes it perfect for salt water environment
It will not rust
Easy to clean and little to no maintenance required
DIY friendly
Easy to install with YouTube videos available for helpful tips and tricks
White Pickets and/ or glass railing are available
While the Gillis home renovation team only stocks the white pickets, they can order in many colors and styles. If you are looking for a quote today call or stop by to see one of our highly trained experts PJ Wilson.
If you are looking for a home renovation company to redesign your home, do some remodeling, or build steps, stairs, or railings in Cape Breton, Gillis Home Building Centre would be glad to come out to your location to discuss the job (902) 539–0738.
Century Aluminum Railings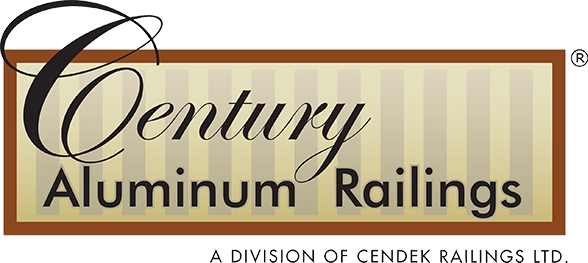 Some of the railings available from Century are as follows:
Scenic Railings – Scenic deck railings is a railing type that allows both the home or business owner to appreciate their beautiful scenic view while having a fully functional and reliable railing system.
Picket Railings – Aluminum picket railings are great for decks as they are much more superior when compared to wrought iron railing and are more durable and stronger.
Glass Railings – Glass railings are another alternative railing for a deck and are beautiful on any property as they add that sleek finish look that you want for any rooftop patio or a pool enclosure.
Pipe Railings – Pipe railings are very versatile and can be used for various types of residential or industrial projects such as staircases, water-rich environments, hard to reach locations, pedestrian barriers, handicap ramps and gates to name a few.
ProBuilt Railings

ProBuilt Aluminum Railings offers 11 different railing colours to choose from. They use the highest quality powder coating formulated to meet and exceed all paint standards in the railings industry for weathering specifications.
So if you are renovating or building a new home and want to increase the value of your house, ProBuilt Railings are a practical solution that will enhance your home for years to come.
Order ProBuilt Railings from Gillis Home Building Centre in Sydney River!
Regal Ideas – Aluminum Railing Systems

Regal ideas makes aluminum railing products that are the easiest systems on the market to install. Whether you are a homeowner or contractor, you will appreciate the ease of installation and the low maintenance of the fine home building product.
Regal ideas components and parts are made of 100% pure high strength aluminum with a premium UV powder coat finish and engineered with the homeowner's safety and satisfaction at the forefront.
Order Regal ideas Aluminum Railings from Gillis Home Building Centre in Sydney River today!
Whether you want to purchase a residential or commercial railing installation for your new home or renovation, contact Gillis Home Building Centre at 1076 Kings Rd in Sydney River, to learn how – (902) 539 – 0738