Gillis Home Building Centre is Your Local Plumbing Resource in Cape Breton for Quality Plumbing Products at Affordable Prices!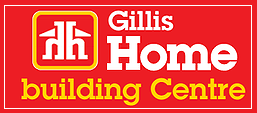 Whether you are looking for plumbing supplies for the kitchen, bathroom, fireplaces, air conditioners, furnace supplies, or commercial plumbing products, Gillis Plumbing Department can take care of your needs.
If there is any of the above mentioned items that you would like more information on or would like to order any plumbing supplies let Gills Home Experts know and they will order it in.
* Just click the Home Hardware Plumbing link below, grab the
7 Digit SKU#

, and Call Gillis Home Building Centre in Sydney River to order it in for you (902) 539 – 0738

Some of the top requests Gillis Home Renovation Contractors get daily are for piping, fittings, fixtures, drains, valves, pumps, and an endless assortment of plumbing needs such as the following:
Toilets, Tanks, and Accessories

Pipes, Fittings, and Valves

Water Heaters

Water Softners

Commercial Plumbing

Faucets, Sinks, and Accessories

Laundry, Washers, Dryers, and Accessories

Bath, Showers, and Accessories

Air Conditioners

Furnaces

Heat Pumps