Gillis Home Building Centre is Your Local Seasonal / Gardening Supply Store in Cape Breton for Quality

Gardening / Seasonal Supplies

and Tools at competitive pricing.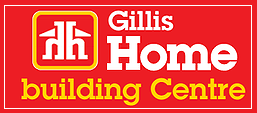 Whether you are looking for seasonal supplies such as fertilizer, potting soil, or gardening tools for indoors or outdoors, the gardening experts at Gillis Home Gardening Department would love to help you out!
If there is any specific seasonal or gardening supplies that you need for your home or backyard and Gillis Home Building Centre doesn't have it in stock, they will order it in for you no problem.

Gillis Home Building Centre get many requests this time of year for all sorts of season and gardening supplies.
Adirondack chairs
Deck decorations
Bird feeders
rakes
shovels
planters
watering cans
Wheel barrows
Mowers
Garbage bins
Wooden planters
Spreaders
Solar lights
sprayers
bug sprays,
Rodent killers
Plant hangers,
Deck mats,
Barbeques
Barbeque accessories
Hoses
Hose nozels
Whipper snipper twine,
Weed eaters,
Gas can jugs,
Rope,
Tarps
potting soil,
Professional mix for planters,
White deco stone,
Limestone,
Playsand,
Black & red mulch,
All purpose potting soil,
Cow manure,
Lawn seed,
Pro-mix,
Miracle grow products
Wheel barrows,
Mowers,
Garbage bins,
Turf builders,
Wooden planters,
Landscape fabrics
And on and on and on.
Landscaping
We have 12"x12", 18"x18", 24"x24" regular and 24"x24" reinforced patio pavers, 4" and 8" concrete blocks, 4×4 and 6×6 footing blocks in stock.
Website: https://shawbrick.ca/product-main/landscaping