The Kohltech Winter Booking Event is now on at Gillis Home Building Centre in Sydney River!
Take advantage of the best deals of the year by ordering your Peter Kohler (Kohltech) windows, doors, and entrance systems now and having them delivered right up until Spring 2018. Early in the New Year is definitely the best time of the year to buy windows!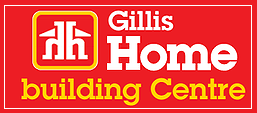 Gillis Home Building Centre is your local Kohltech Dealer in Sydney Nova Scotia that are glad to assist you in ordering all your windows and doors of any shape and size.
The staff at Gillis Home Building Centre believe that what keeps customers coming back year after year is the quality of service that is provided. Whether it be windows, doors, roofing, garage packages, or home installs, Gillis Home Building Centre is the #1 home building center in Cape Breton.
Custom shape windows and doors will only enhance the beauty of your home, allowing natural light to pass through as well as protecting your home against the elements of a Northern Climate in Canada.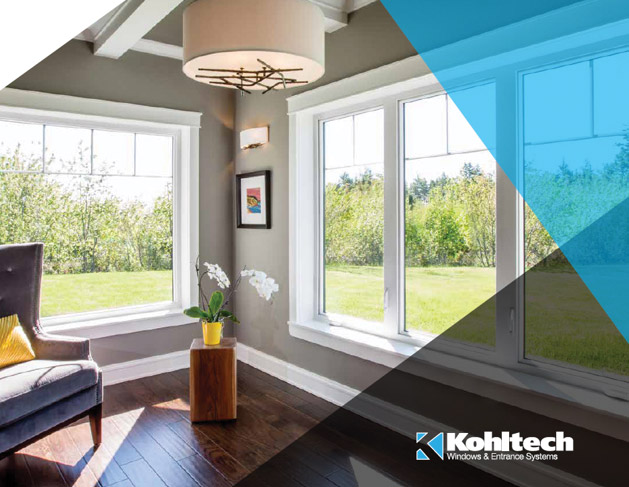 Whether you plan on renovating your whole house or building a new home, the Peter Kohler line of windows, doors, and entrance systems are perfect for the Canadian Winter climate.
Kohltech windows and doors are truly the most energy-efficient windows, doors, and entrance systems that you will find on the market in Canada.
Some of the entrance systems and doors by Kohltech are impressive with many decorative and performance options that are energy efficient and a thing of beauty.
Decorative glass embraces natural light and transforms any entryway into a vision of beauty without compromise. So add charm and sophistication to your home's entry, inside and out, with one of our superbly crafted glass designs offered in a variety of configurations. The choice is yours.
Questions Regarding Windows, Doors, & Entrance Systems?
Send us your questions regarding Kohltech windows, door, or entrance systems and we will get back to your right away!
[contact-form-7 id="10″ title="Contact form 1″]
Kohltech Doors & Entrance Systems
Installing a Kohltech entrance system in your home will make a great first impression when family and friends drop over for a visit! Kohltech Entrance Systems are crafted with beauty, security and performance in mind. The Peter Kohler Doors and Entrance Systems are all custom-made and shipped to Gillis Home Building Centre after they are ordered.
Every Kohltech door, window, and entrance system is manufactured to ISO 9001 standards, guaranteeing the highest degree of quality and craftsmanship anywhere in Canada. The Kohltech entrance systems and doors come in a variety of options including type of glass, slab styles, frames, colors, stains, sliding, hinged, grills, and multi-point locks.
Elegance Series, Classic Series, and the Traditional Series.
Entrance systems by Kohltech include the Elegance Series, Classic Series, and the Traditional Series.
Elegance Series: The Elegance Series with its unique design styles and impressive variety of options is the ultimate entrance system for your home. Elegance doors combine high performance seals for increased energy efficiency, and accents for unmatched beauty. Options include a variety of decorative glass kits, sidelites and colors. Elegance Series doors, built with uncompromising expertise and unsurpassed quality, offer the ideal blend of beauty and charm to make your home's entrance possibilities a reality.
Classic Series: Enjoy abundant natural light and welcome people into your home with the warmth and subtle charm of a Classic Series door. Classic doors create a warm, open feeling while still offering the privacy and security that you need. Our Classic Series door glass comes in a variety of silkscreen, etched and sandblasted finishes that add delicate charm to any doorway. You can even choose a Classic mini-blind door featuring maintenance-free, sealed mini-blinds that allow you to easily control light and privacy.
Traditional Series: Traditional doors are crafted to the most rigorous quality standards to be beautiful, practical, strong and durable. You can choose from a variety of designs and decorative Grille styles plus add options, like energy efficient LoE Argon glazing, to create an affordable and attractive entryway for your home.
Kohltech Windows
Kohltech windows are made with exceptional craftsmanship and are virtually maintenance free, that are guaranteed for life! Their rugged performance with vinyl protection on the exterior is perfectly suited for the Eastern Canadian weather.
The Kohler line of windows have many options including a variety of colors, glass, tint, obscure glass, grilles, weather stripping, security night lock, stainless steel coil spring balance system, and exterior trim.
There are many varieties of Kohltech windows on the market including Tilt & Turn, Casement, Awning, Single Hung, Double Hung and Single & Double Glider windows.
Kohltech How-To Videos
There are a complete line of Kohtech how-to videos on replacing, removing, cleaning, and repairing Peter Kohler (Kohltech) Windows and doors. Your new Kohltech Windows and Entrance Systems must be maintained in order to remain looking great and working properly for many years to come.
All moving parts of the Kohler product line should be lubricated on a regular basis, usually once per year, so that dirt and dust doesn't build up and cause issues with opening and closing.
Window condensation seems to be an issue with it comes time to heat your home in winter. This can be very frustrating for home owners in Canada. You want to prevent mold and water damage, so by keeping heat levels up and moisture levels to a minimum you should have no problem.
Window Condensation Prevention Tips

Here are a few tips on how to prevent condensation from building up on your windows and causing mold and mildew:
Install an air exchanger to maintain the proper level of humidity in the home
Insulate water all pipes
Ensure hot air from registers doesn't flow directly onto any glass surface
Ensure the clothes dryer exhaust is vented outside
Cover all crawl spaces with polyethylene
Ensure gutters drain water away from the house
Avoid drying firewood in the house
Waterproof and insulate damp basement walls and floors
Use exhaust fans while cooking
Open a window when doing laundry
Close the bathroom door opening a window after baths and showers
Ventilate the home at least once a week, if not every day if you can