For all your outdoor projects like Fencing, Decks, Sheds, Gazebos, let the Home Renovation Experts at Gillis Home Building Centre help you get started!

Gillis Home Building Centre is the company that Cape Bretoners turn to for all their lumber, roofing, and deck materials when constructing or renovating anything in the home or the backyard.
A gorgeous deck, pergola, or fence around the pool adds extra beauty and value to your property. Whether you need a baby barn, a minor repair to your deck, or a major overhaul to your property, the Gillis Home Reno Team in Sydney River excels in delivering results that meet and exceed their customer expectations! Need help with a materials package for your next outdoor project, don't hesitate to contact your local home reno and install team at Gillis (902) 539-0738.
Fencing
Gillis Home Building Centre has some of the best installers in Cape Breton as far as home building, renovation, and fencing. They have completed literally hundreds of home renovation jobs in the past 30 years including roofs, baby barns, and beautiful fenced in back yards.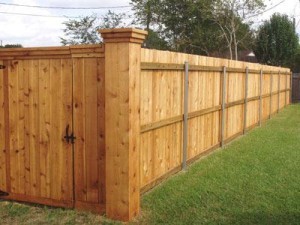 Gillis Building Supplies has a great deal of confidence in their ability to do the job right, the first time.
Building a new fence around your property is an important decision, one that will contribute to privacy, looks, and the  safety of your home and property. A very popular choice in building a fence is for safety reasons around a pool.
When customers choose Gillis Home Building Centre, they know they are choosing a company that is going to offer full service and support after the sale, whether it be siding on your baby barn, a new roof, or fencing to secure your property.
Need a new fence installed or a complete home or business renovation? Give the Home Installation Department a call at Gillis Home Building Centre.
The highly trained, skilled installers will be happy to work with you to ensure your project runs as smoothly as possible. Give them a call today to set up an appointment today – (902) 539-0738.
Decks
Think of your next deck project as an extension of the home. Planning the perfect looking deck will certainly add a touch of practicality and value to your property for years to come.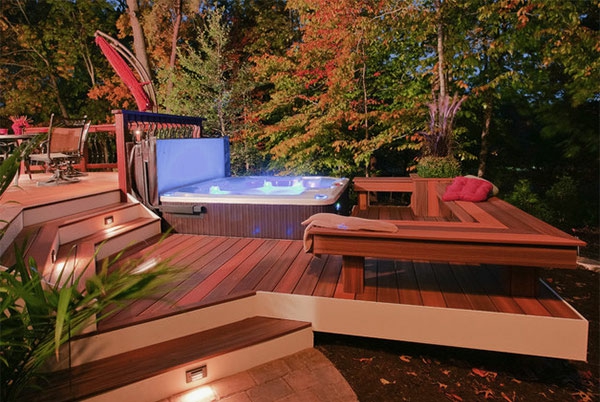 If it is well thought out, the better the deck will look and serve the family when entertaining in the backyard. Whether you want to build a deck around the pool or just as an area to sit outside in the afternoon sun, plan carefully and you will end up with a great looking deck that everyone will love, and it won't break the bank in the process.
A professional deck installer like Gillis Home Building Experts in Sydney NS, can build a great looking deck for you. They will draw up deck plans, obtain the materials, and construct the a beautiful deck just as you had envisioned.
If you have a sketch of the way you would like your deck to look, they have no problem working with that. In fact, it makes the job easier because they have your very own sketch to work with. They will then finish off the deck project with the right finishing with a deck stain and rail around the outer edges for safety reasons.
A few things to think of before tackling a deck project are the size of the deck, split level, stand alone or anchored to the home, shade requirements, are there trees in the way, views, privacy, roof structure, wind, and materials choice.
Don't forget to call Gillis Home Construction Experts in Sydney River before you start that next deck project – (902) 539 – 0738.
Sheds (Baby Barns)
Gillis has been in business for over 30 years now and have built hundreds of sheds and baby barns in that time for customers in Sydney, Glace Bay, New Waterford, Sydney Mines, North Sydney as well as most surrounding areas of the CBRM.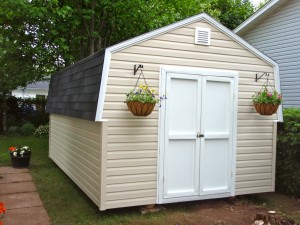 There are all sorts of baby barn styles, sizes and packages to choose from so let the staff at Gillis Home Building Centre work with you from start to finish. Sometimes even the smallest of projects can seem daunting like building your first baby barn.
It doesn't have to be that way. Come into Gillis Home Building Supplies in Sydney River and pick up all the lumber, nails and siding to build your baby barn. Need someone to build it for you, no problem! That's where the expert carpenters at Gillis will take your shed plans and build it and yes even deliver it right to your back yard.
Don't forget the roofing for your shed or baby barn. Once the shed is completed, phone us up to order the shingles and roofing and we will have it ready for you when you arrive. There are all kinds of roofing supplies at Gillis Lumber in Sydney River, that will match that of your home, and at affordable prices.
To get started with your next baby barn project, give Gills a shout today at (902) 539-0738.
Gazebos and Pergolas
Gazebos are freestanding or attached structures either to a house or a garden wall. They are usually built with open  sides and a roof. The main reason people love gazebos is that they provide shade and shelter from the elements like the sun, wind and rain during a good 8-9 months of the year.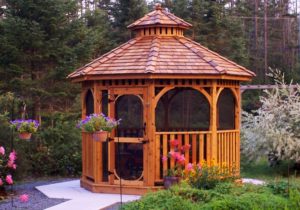 Some people who have called Gillis Home Builders in the past wanted a gazebo built on their property for merely , ornamental reasons, just to highlight a certain area of their landscape.

Others have built their own gazebos in the backyard for entertainment purposes around the pool to entertain any guests who might drop by for a good old fashioned chat. Being outdoors in the evening is a popular activity no matter where you live in Cape Breton.
The gazebo is a popular spot in summer and also also cuts down on the amount of traffic in the home. Nothing wrong with taking it all outdoors where we like to enjoy the summer months. Some gazebos for instance, are built in public parks and are large enough to serve as bandstands or public rain shelters while waiting for a bus.

You Say You'd Rather Have a Pergola?
What is a pergola some people have asked the building experts at Gills. Well, the three biggest differences between pergolas and gazebos are their physical appearance.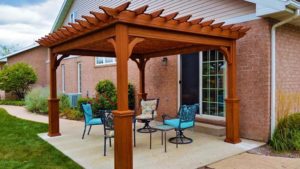 While pergolas are square or rectangular, gazebos are typically round or octagonal in shape. Pergolas also have no roof but do have cross beams in place. You usually fin a pergola beside a backyard deck or patio and is a also a great place of entertaining on hot summer evenings with a roaring bonfire nearby.
An option to a pergola or gazebo is to have it screened in to keep out the unwanted insects and bugs. Some pergolas are made from cedar and are very stylist, while other can be made from plywood and covered in siding, it's your choice and depends on what look you are after. Cedar Gazebos are amongst the most popular gazebos and are built without a floor, just the walls and roofing to worry about here. It will really enhance your outdoor space, whether you have a pool or not.
The roof comes with double pine rafters, groove roof sheeting, and tar paper. All you have to do then is pick out what colour shingles you want. Most people just pick them according to the color of the shingles on their house roof, to match em up. If you have your mind made up to purchase a gazebo or pergola kit, contact one of the Gillis Building Supply Experts today and you would be enjoying your new purchase with family and friends by the end of the week.