Whether you are building a new home in Cape Breton or just renovating the kitchen or bathroom, the home renovation experts at Gillis Home Building Centre in Sydney River can help! Spring is arriving soon so come in to ensure your project will be completed before the rush!
Come into to Gillis located at 1076 Kings Road in Sydney River NS, and take advantage of the many End-of-Winter Savings available in store – (902) 539 – 0738
New Home Design Plans
Bring in your New Home Design Plans and we'll put a plan together to suit your needs. At our Home Design Centre the kitchen, bathroom, and home design team can give you a complete quote on your dream home!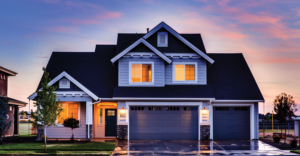 Gillis Home Building Centre is your one stop home building shop in Cape Breton! Why wait for Spring? Do it now!
With over 35 years experienced in the home building and construction industry in Sydney NS, Gillis Home Renovation Company are known right Cape Breton for their professional renovations and attention to detail.
If you are looking for a home construction team in Cape Breton to help you with your dream home this Spring, then the home building experts at Gillis Home Builders certainly can build you a new home or renovate your existing home in a timely fashion.
Gillis is committed to building your new home according to the way you envisioned it, on time and doesn't go over budget. The Gillis Home Design Team will create your dream home just like in the initial planning where we met to discuss the plans and blueprints.
We make sure the plans are just right before sending them off to the Gillis Home subcontractors. The detailed specs are carefully met and adhered to for accuracy with the original home building estimate. Help us pick out the home materials, colors, and all the elements that make your house a home!
Get ready to watch as your dream home visions come to life. To start off the land must be made ready for the home construction to begin. Then the basement and wall go up. Next it's the roof, siding, and painting to be completed. There are many more steps like doors, windows, rain gutters, etc, but have no fear. The home construction experts at Gillis have your back!
10 Steps to Build a New Home:
1. Prepare Construction Site and Pour Foundation
2. Complete Rough Framing
3. Complete Rough Plumbing, Electrical HVAC
4. Install Insulation
5. Complete Drywall and Interior Fixtures, Start Exterior Finishes
6. Finish Interior Trim, Install Exterior Walkways and Driveway
7. Install Hard Surface Flooring, Countertops; Complete Exterior Grading
8. Finish Mechanical Trims; Install Bathroom Fixtures
9. Install Mirrors, Shower Doors; Finish Flooring, Exterior Landscaping
10. Final Walk-Through
In just a few short weeks you will see how quickly our home construction team works and your new home will be completed before you know it.
Home Renovation Contractors
The home renovation contractors at Gillis Home Building do all types of home installs and home renovations. Here is a short list of some of the type of home renovations and new home construction builds that Gillis have provided to all areas of Cape Breton in the past 30+ years.
Home Renovations

Home Additions

Garage Packages

Basements

Roofs

Custom Kitchens & Bathrooms

Flooring

Windows and Doors

Decks

Fencing

Siding

Cabinets
Cabinet Designs
Come in to our Cabinet Shop at Gillis in Sydney River to check out the latest in cabinet designs and materials such as Oak, Birch, Cherry Wood, and Maple, as well as custom-cut counter-tops in laminate, Quartz and Granite.
We have the latest colors and finishes -you can come in or make an appointment to sit with Willie LeBlanc or John Daigle for a complete custom kitchen to fit your new home requirements or kitchen Reno in your existing home or cottage!
Garage Packages
Thinking about Garage packages, sheds, or additions on existing buildings this Spring? We have it all at Gillis Home Building Centre and Gillis Home Design Centre located on Kings Road, Sydney River.
See our Home Installs Department – located in our Design Centre – 1100 Kings Road – across from Rahey's Furniture & Appliance store – they supply, quote and install your building needs!

Aeroplan Reward Miles!
Gillis Home Building Supplies in Sydney Nova Scotia Supports Aeroplan! Come in to check out the many deals now in store for Spring or Summer!