Gillis Home Building Centre is sponsoring the Chase The Ace For Charity with Pathways to Employment as the charity of choice, at the Annual Home Show this coming weekend at the County Rink.
Pathways to Employment is a not for profit social enterprise that offers individuals with mental illness meaningful, supported employment through our three social businesses. Currently our businesses include a wood shop, print shop and property maintenance – Please phone the office at 902-539-6480 before dropping by 196 Prince St., Sydney, Nova Scotia B1P 5K5 or visit their Pathways to Employment Facebook Page.
Check out the Gillis Home Hardware booth this weekend for a chance to win a couple of great prizes !!
Gills Home Hardware ~ Phone: (902) 539–0738
CHANCE TO WIN A $500 GIFT CERTIFICATE TOWARDS A NEW WINDOW – COMPLIMENTS OF PETER KOHLER WINDOWS

CHANCE TO WIN 2500 AERO MILES
We invite everyone to participate in this fun event! Also featured at our booth will be the latest products available for home renovations and new builds!  Experts on hand to provide information and tips for the home owner!  From cabinets to siding- plans- garage pkgs, etc. Check us out!
How To Play
You pay $1 to pick a card- aces picked go in to draw for $500 gift certificate and all other cards go into draw for 2500 aero plan miles!  Win!  Win!  Win!
*Draw will take place at the show at 4:30 on Sunday
---
What Is The Home Show
For those who don't know or have never been to the Home Show sponsored by Riverview Y Service Club of Cape Breton, it is an annual event that showcases products and services from a lot of local builders, new home construction, home security, and buyers alike.. anyone who is interested in buying a home, upgrading a home, or renovating in any way.

When Is The Home Show?
That Home Show at the County Rink this weekend (April 9-10, 2016) !!
There is current a full show booked right now with the County Rink full of great looking booths packed with information on an array of products and services which we all need and use every day… or may be needing in the future!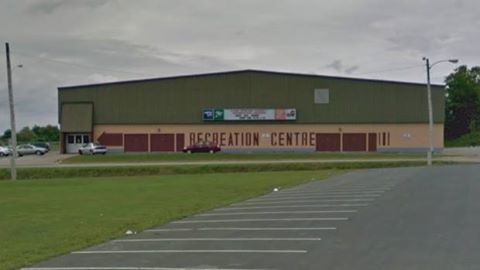 Don't forget, this is an annual event and you don't want to miss it! Mark your calendars and set your device reminders – right NOW, so you don't miss out!
Address: Cape Breton County Arena
305 Keltic Dr, Sydney, NS B1R 1V4
For information on the Home Show or to put in a booth or become a sponsor please phone 902-567-2108.
Door Prizes!
As always there will be some fantastic door prizes – make sure you fill out your ballot when you come through the door! See you at the Coxheath Recreation Centre April 9-10, 2016 !!!