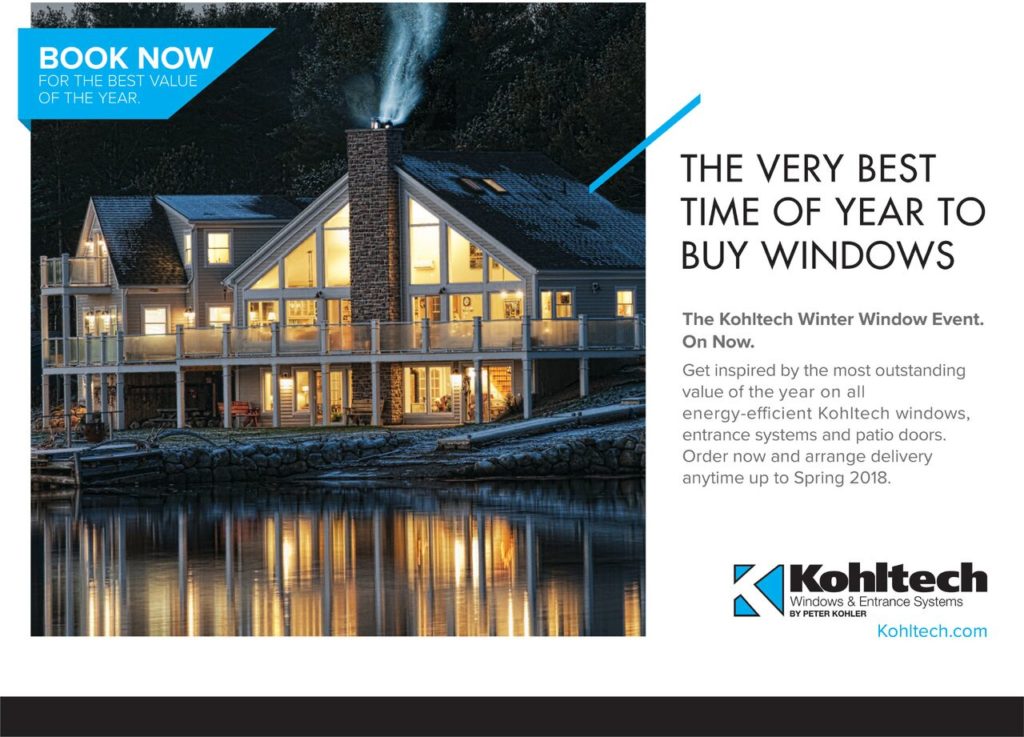 Order "Peter Kohler Windows" Today and
Arrange Delivery Anytime Before Spring 2018!
It's that time again and if you have been waiting to buy windows for your new home, Peter Kohler Windows should be your first choice, available now from Gills Home Building Centre in Sydney River!
Peter Kohler Windows are custom crafted to meet your specific home renovation or home building needs that add beauty, comfort and security to your home.
The home renovation experts at Gillis Building Supplies are excited to announce that you can pre-book your Peter Kohler windows early for Jan 2018 and get HUGE savings on this winter window sale event.
Peter Kohler windows are energy efficient and cost effective! You can order them for your living room, bedrooms, entrance systems and patio doors.
So if you order Peter Kohler windows today, Gillis Home Building Centre will deliver them anytime up until Spring of 2018.
---
A Home Gift Card Makes A Great Stocking Stuffer!
The Home Hardware Gift Card can be purchased online or in store at Gillis Home Build Center in Sydney NS!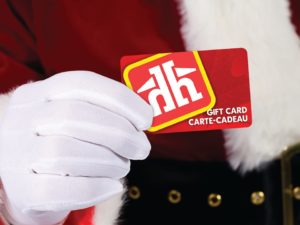 Use your gift card to purchase Shovels, Snow Blowers, Wood Pellets & More!
Yes, it is that time of year when everyone needs to stay warm and keep that know away from your back door and driveway.
So that is why Gillis Home Building Centre stocks all types of shovels, scoops, ice scrappers, ice, salt, traction sand, snow blowers, and wood pellets to help keep the winter blues away.
Snow Blowers

208cc 24″ Snow Thrower (snow blower)
208cc PowerMore OHV winterized engine
2 stage

24″ clearing width and 21″ intake height

Electric and manual start

6 forward, 2 reverse speeds: operate the snow blower to match the conditions

Single hand controls: leave one hand free to operate chute direction

Manual chute and crank: aim snow in desired direction
SKU: #5554-766 – 24"
Price: $999.00
Salt
Sifto 10kg Ice Salt for Driveway / Walkway
Sifto Ice Salt (Available in DC 1+4 Only)

Dry salt for easy spreading

Screened to provide optimal coverage

10 kg

Windsor Safe-T-Salt (Available in DC 2 Only)

10 kg
SKU:  #5548-071
Price: $4.19
Traction Sand
20 LB Bags
SKU: #Ts20
Price: $3.49
Shovels
Aluminum
SKU: #5550-539
Price: $20.99
---
The Home Installation Experts at Gillis Home Building Centre in Sydney River, NS, are only a phone call away – (902) 539 – 0738! Located at

1076 Kings Road

in Sydney River NS, Gillis Home Building Supplies can help you build your next garage, baby barn, or dream home package!